Photo via Wax Motif
Written by Mark Apuzzo
Spring is in the air. Birds are chirping and flowers are beginning to bloom. Most importantly, the bass is pumping as festival season begins. Audiotistic has set this festival season off strong with their return of Bay Nites at the Bill Graham Civic Auditorium in San Francisco. The single-day mini-fest gave ravers in the bay area a heaping dose of trap-house and bass-house music. This year's lineup includes Flux Pavilion, 4B, Yultron, Wax Motif, Diablo, and Wenzday. In addition, this lineup included a little dose of rap from well-known rapper Rich the Kid. Once this party started there was no stopping it. The event only had one stage, so from Wenzday's set all the way to Flux Pavilion's it was a party from start to finish with some stellar acts throughout the night.
Highlights from Bay Nites
Wenzday
Wenzday was the opening act for the night. I always feel a bit of sympathy towards festival openers because they have the toughest crowd conditions to deal with. Typically the opener is an on-the-rise artist which I think stands true for Wenzday. This means that attendees are not usually too eager to get there for the very beginning of a show. Despite the sparse crowd, this Bay Area native set a high bar for the rest of the acts. Bringing her own unique flair to bass music, Wenzday got the whole crowd grooving and headbanging. It was a fresh set with a nice blend of originals and remixes that made me believe she might be on the serious come up. If Wenzday can bring as much energy as she did with this opening set, I think she would absolutely destroy a set where she's got a full crowd there for her.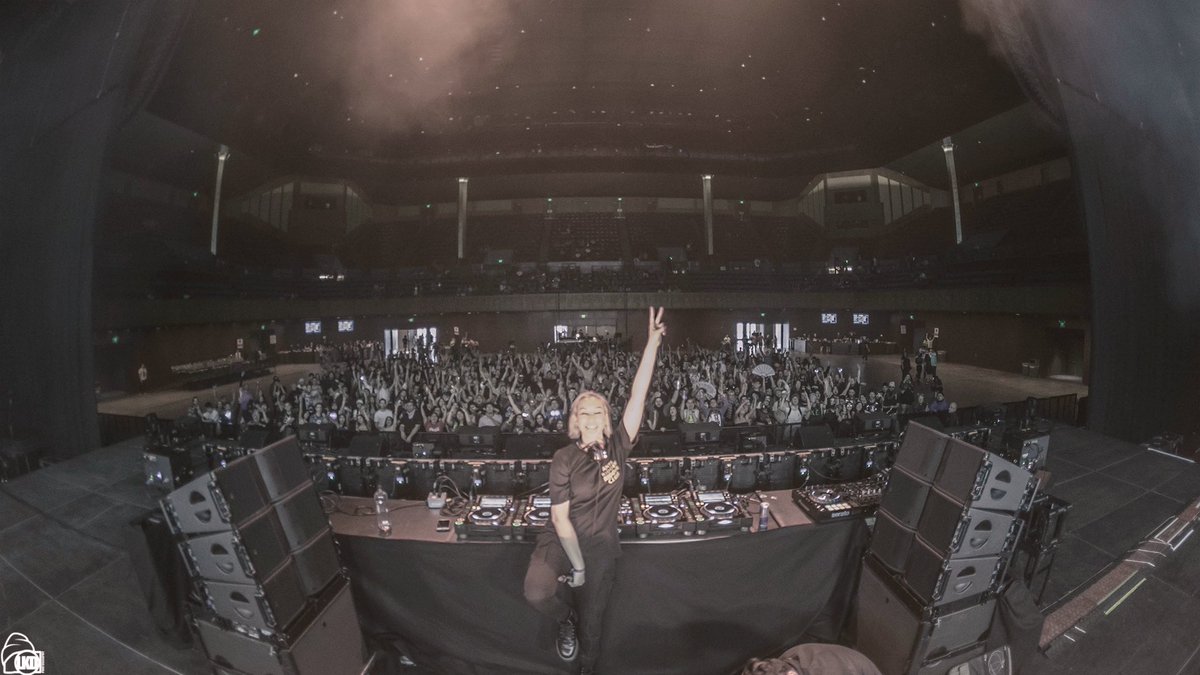 Diablo
Following Wenzday was Soundcloud producer/DJ Sebastion Baldeon, also known as Diablo. I really enjoyed Diablo's style of trap-house—he used classic trap samples but twisted the bass into more offbeat, unusual drops. His drops weren't quite at the weirdness level of space-bass music from folks like Space Jesus or Liquid Stranger, but it felt like it was moving more in that direction than typical trap-house music. The beats were unpredictable and varied making for an excellent set. On top of his music being on point, Diablo had a great stage presence. I find that it's difficult for DJ's to find a good balance of engaging with the crowd without being too talkative, but Diablo managed to find the perfect balance of talking and raging.
Wax Motif
Keeping the party going, Wax Motif was up next. Wax's set moved away from the headbanging a bit, and moved more towards danceable songs. His tracks had the whole room getting down and dirty with each other. His deep bass music resounded through our bodies. Overall, his set was well rounded and enjoyable from start to finish.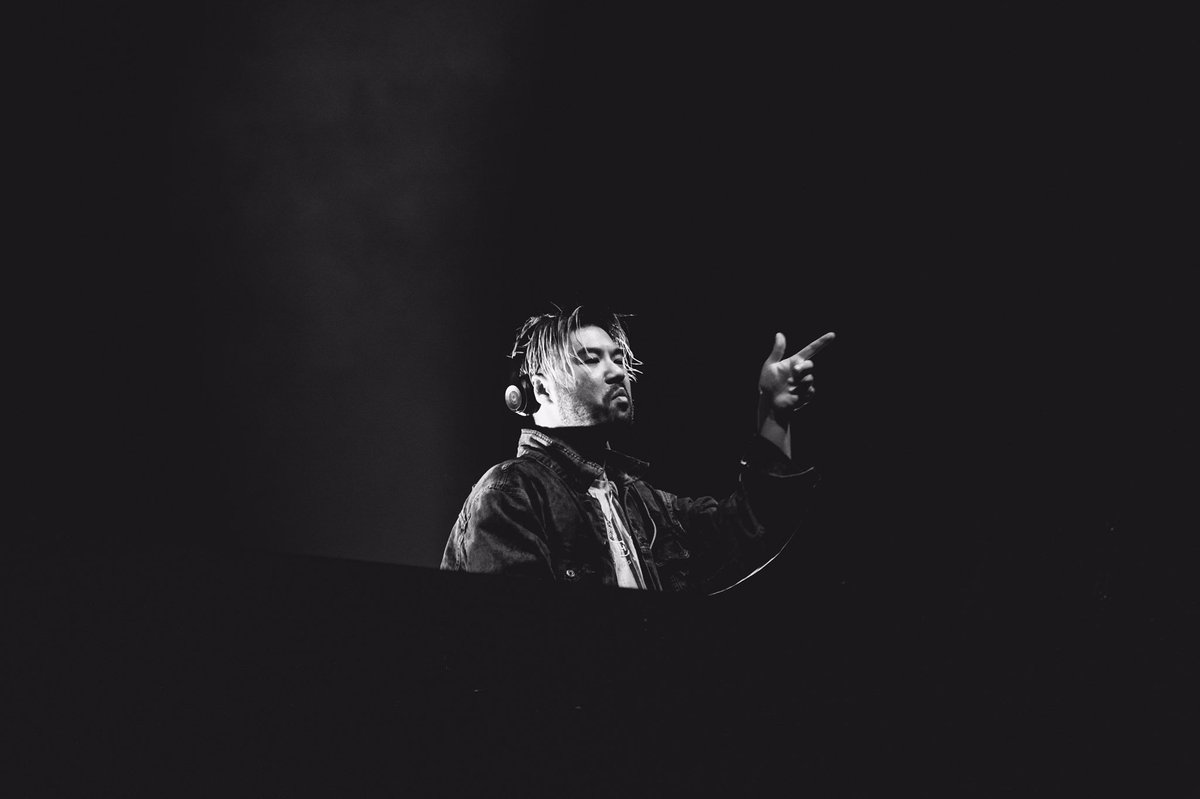 Yultron
After Wax Motif came Yultron. I saw Yultron perform earlier this year so I knew that he would be one of the highlights of the night. However, his performance makes calling it a highlight feel like an understatement. I think that Yultron was probably the biggest surprise of the night for most people at the show. He's still a fairly new name in the electronic music scene. But, he is quickly showing that he's ready to play with the big boys. The set was largely remixes but they were absolute fire. He played anthems left and right, but that's not what really drew me in. Don't get me wrong, I loved hearing him add filthy drops to "Cinema" by Calvin Harris. But there's something about hearing him drop tracks like "Boulevard of Broken Dreams" from Green Day or a mix from The Red Hot Chili Peppers that really just got me going.
On top of his amazing musical set, he had arguably the best visual displays for the night. His whole set embraced a very rainbow-based color scheme throughout the show. From rainbowed lasers and lights to splitting his Gundam-esque Yultron character on screen into a cascade of colors. The whole set really captivated the senses and had everyone wanting more.
4B
Next up, all the way from New Jersey, was trap heavy-hitter 4B. People may say that the West Coast is the Best Coast. However, the East Coast is the Beast Coast for a reason and 4B brought his beast mode with him. This set had drops that would absolutely rock you and bass that shook you to your core. This was definitely one of, if not, the heaviest sets of the night. Between dropping mixes of most of his party anthems like "Pop Dat" and "Whistle," we were also graced with a new track called "Atomic Bomb" which (as the name implies) drops major bombs. While the set did still have trappy vibes throughout, overall it was much more dominated by the bass.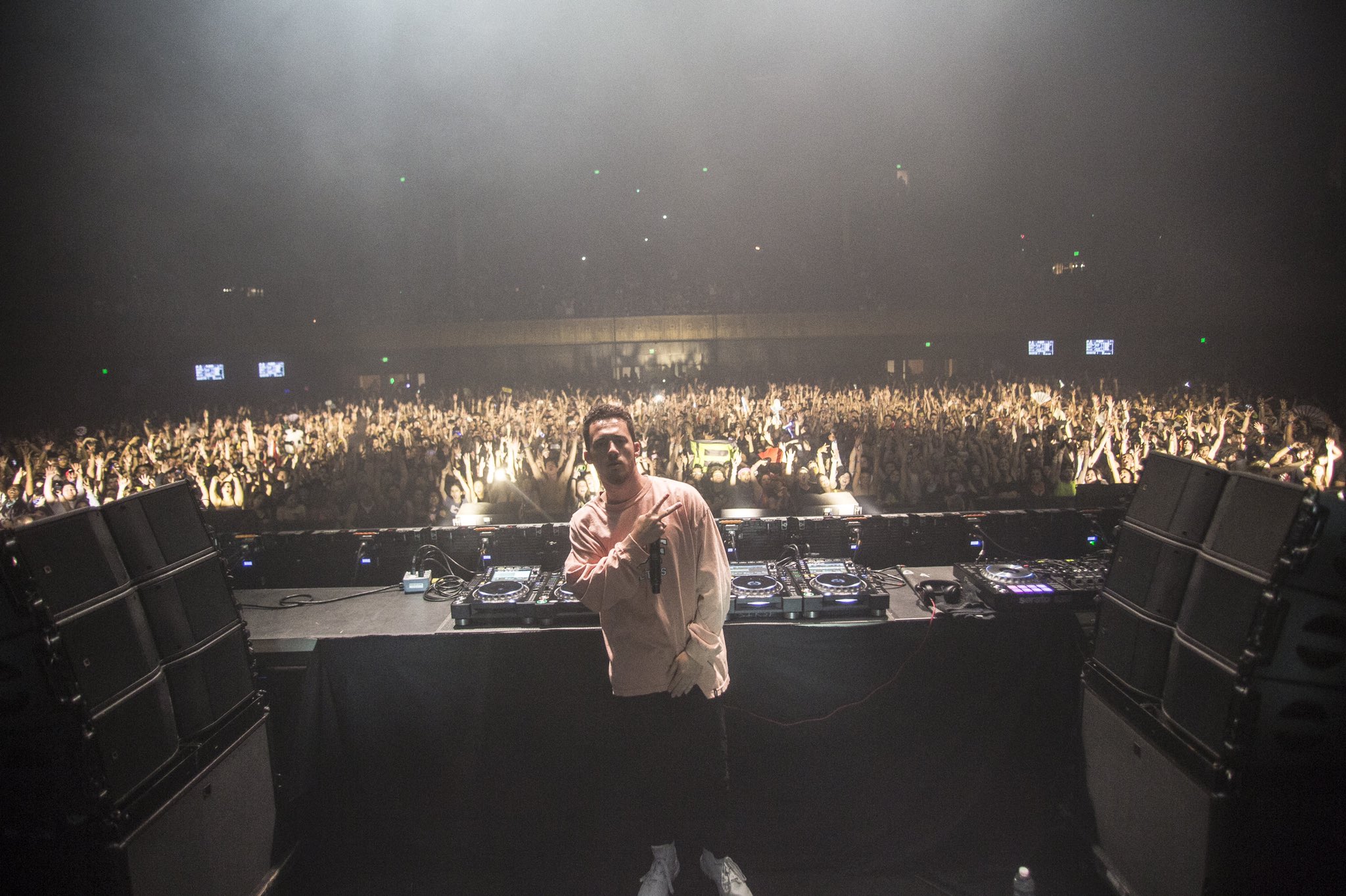 Rich the Kid
The second to last act of the night, keeping the East Coast energy going, was rapper Rich the Kid. Rich hit the stage ready to pump the crowd up and that's exactly what he did. As I mentioned earlier, the balance an artist has to have on stage between performing and engaging is tricky to get right. Fortunately, Rich the Kid delivered. Never standing in one spot for more than a second, the rapper's infectious energy was palpable as he bounced around the stage hyping up the crowd. Rich got the crowd participating— getting people to put up lights in the dark room, having everyone do synchronized arm waves and all the classic crowd engagement activities. The set hit its peak when he began performing his iconic song "Plug Walk," which had everyone in the room singing along.
Flux Pavilion
The headliner for the night was electronic music icon Flux Pavilion. From the moment the first note projected from the speakers, every person in the building was ready. He began the show with a long, soft, melodic intro which slowly built into the first drop. Once that beat dropped, everyone in the place lost it. It was clear that Flux had some tasty treats in store for us tonight and the crowd was ready. The set was masterfully paced—flowing between beautifully heartfelt melodies to some very dubstep-like drops, and everything in between. The English DJ played a lot of his own material which we were all more than happy to hear. For example, one of my favorite mixes I heard was "Do or Die" featuring Childish Gambino. The song has a line that says, "Imma wait till the beat goes in." When he played that line he cut the music for 2-3 seconds, forcing us all to wait for the beat to go in. When it dropped, it dropped like the thunder of Zeus (thunder visuals included). I kid you not, the whole room lost their minds for a minute. In addition, he dropped some new unreleased ID's as well. Overall it was, in typical Flux Pavilion fashion, "dope as hell" and I cannot wait to for the official releases.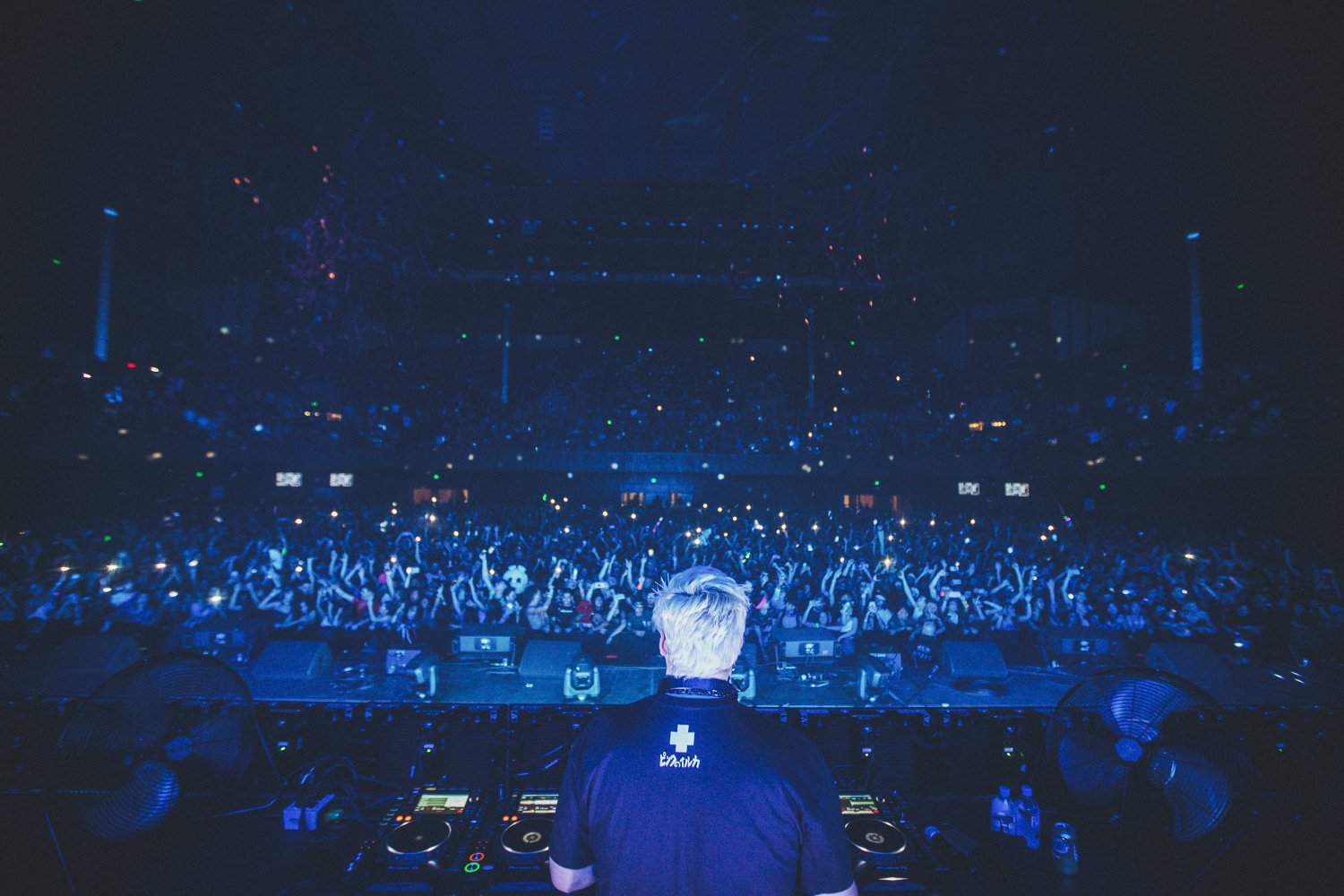 Unfortunately the show couldn't go on forever. Much like Cinderella, we all had to leave the ball as midnight struck. I did not see a single soul the entire night who looked unamused or miserable for the duration of the event. So it's safe to say that this night was definitely one for the books. After a night like this one, I'd encourage everyone to keep an eye out for Audiotistic Fest on July 13th and 14th at the Shoreline Amphitheatre. Cause if you're ready to throw down, then they'll do the rest for you.