Photo via Audiotistic Fest
Written by Mykalanne Van Driel
For two days this July, the beautiful Shoreline Amphitheatre was transformed to host Audiotistic 2019. Held in the scenic area of Mountain View, Audiotistic held many firsts for me. Not only was this my first festival attended as a guest contributor for Festival Squad, but this was also my first festival where I had planned to go completely alone. Part of the magic of festivals, I ended up meeting some amazing people and having a fantastic time.
Day 1 Highlights
When I arrived on day 1 shortly after the gates opened, I was greeted with the electric buzz in the air Audiotistic is known for. Right away festival-goers get the chance to take pictures in front of huge block letters spelling out Audiotistic. XIE (Shay) was performing on the Frequency 1.1 mainstage at this time, her confidence and sensuality cascading in waves over the crowd. After XIE's set, I decided to take a quick lap around the venue to get my bearings and figure out where I wanted to go next. Because I was alone I thought it would be a good idea not to stay in one place for too long. So I was able to catch some of Lick and graves' sets before I was hit with a wave of hunger. One of the best parts of Audiotistic and many other festivals has got to be the food, and the trucks that serve it. Offered were delicious choices such as Korean food, "grilled dillas," tacos, burgers, ice cream and more.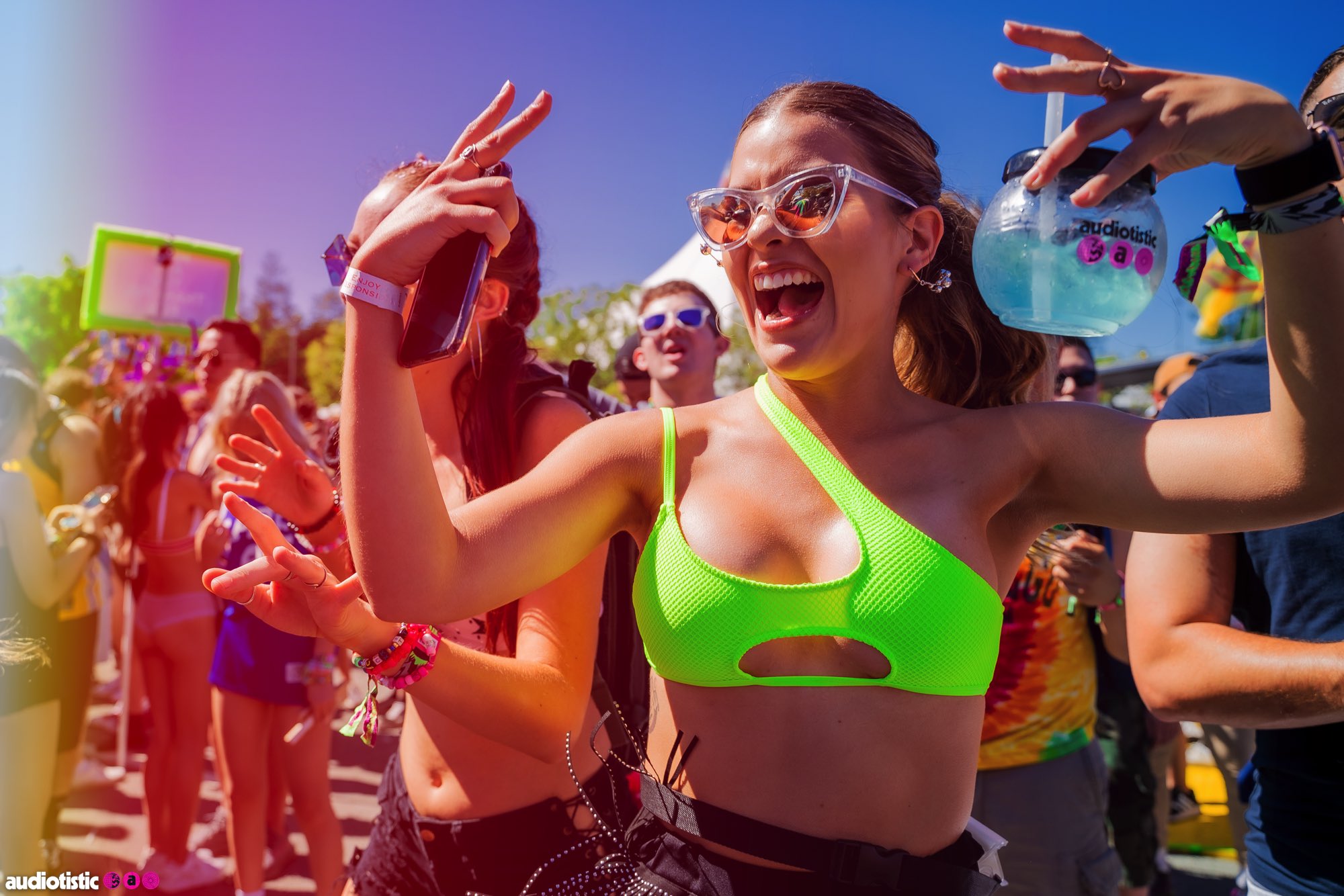 I was really able to start having a good time when GG Magree took the stage. I was really looking forward to her performance, and she absolutely didn't disappoint. Her energy made her set my favorite of probably the entire weekend. From the Frequency 2.2 stage, GG sang to us, played remixes of our favorite Slipknot and System of a Down songs, and kept urging the San Francisco area to give her more and show her what we've got! To top it all off, Magree brought her mom out on stage for a dance party cameo! Her connection with the audience was unmatched for the rest of the weekend.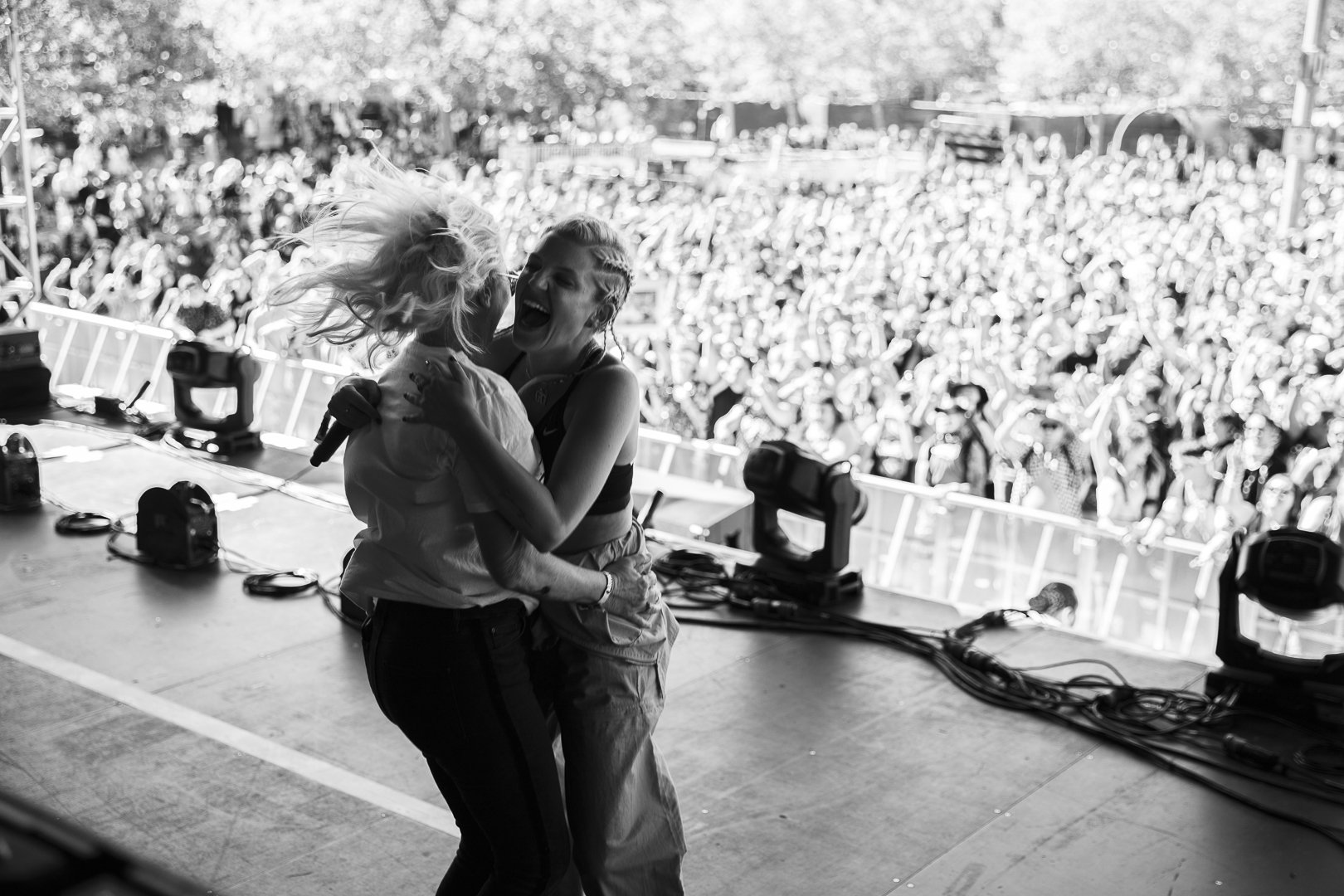 I stuck around the Frequency 2.2 stage for EPROM's set. Keeping the energy high, I spent most of my time there. While recording EPROM's performance, I received the amazing surprise of running into friends I hadn't seen since last October, and I had a fantastic time with them. We sang along with Gammer's remix of "Har Far I'll Go" from Moana, headbanged to Kayzo, grooved to Juice WRLD, and broke our necks to Zeds Dead—even the security joined in! Tiësto ended the night with a spectacular production of all his biggest hits, and an expertly choreographed pairing of lights, lasers, and pyrotechnics that I definitely won't be forgetting any time soon!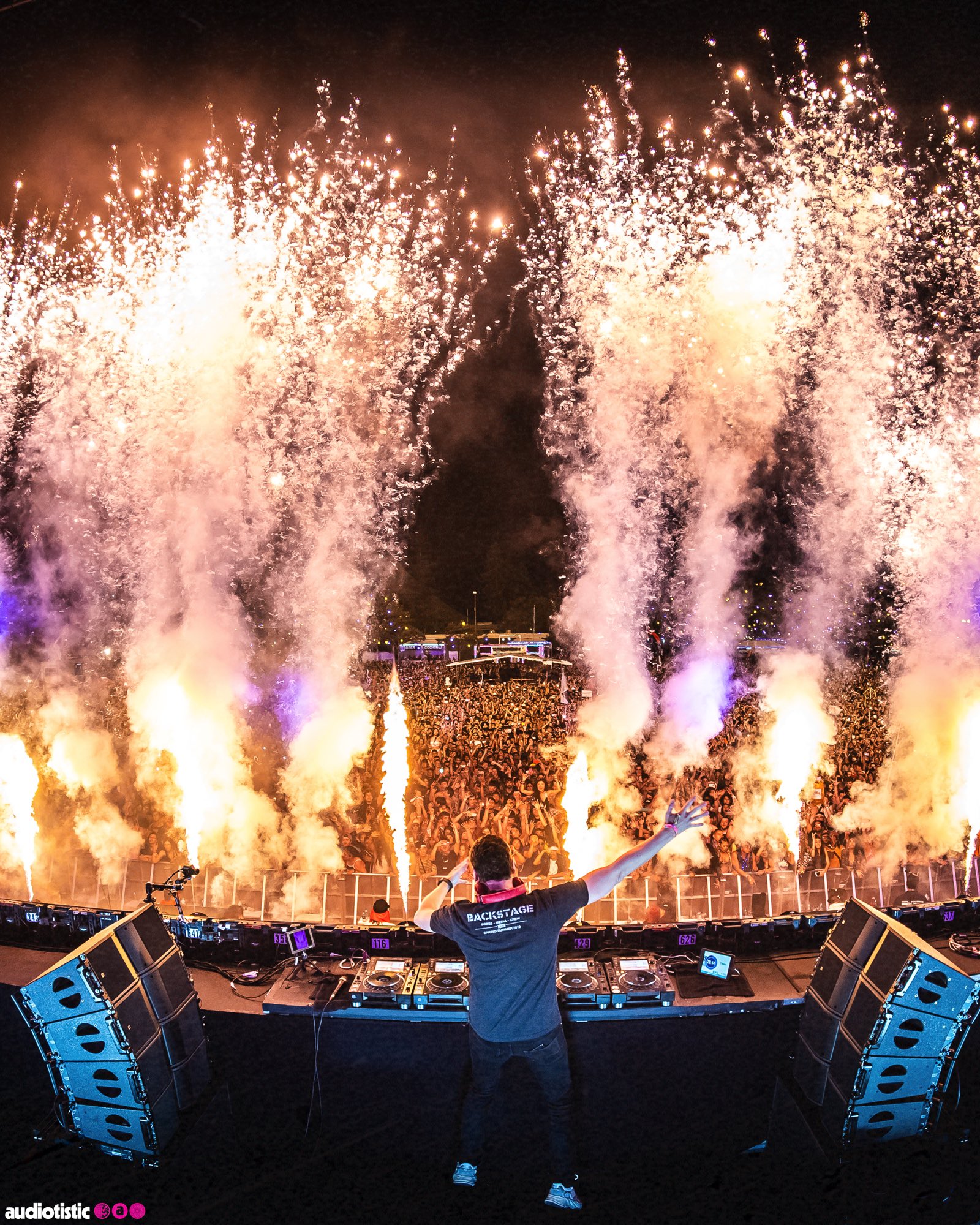 What really made the Frequency 1.1 stage stand out was the giant boombox adjacent to the stage, which was a beautiful piece of art as well as a massively popular meetup and photo spot. Frequency 2.2 also offered another exciting photo op underneath a pair of giant headphones! 
Day 2 Highlights
Those who were able to attend both July 13th and 14th were really able to see the magic unfold on day 2 of Audiotistic. The vibe of the crowd felt different in a good way, and I was feeling more at ease in my own skin. While I was walking around for a timelapse video, my eyes landed on Lulu's Taco Truck! As an avid fan of street tacos, I knew I had found my stop. I was granted four tacos just the way I like them and were extremely satisfying.
I was able to catch Valentino Khan who played a remix of one of my favorite tunes "Deceiver" before heading back to the Frequency 2.2 stage. At this stage, I was able to enjoy wavy beats by Chris Lorenzo. During Will Clarke's set, I found a spot where I could sit up against a fence. Suddenly the most friendly girl invited me to join her group of friends who were all equally as welcoming, all because she saw me sitting alone. Surrounded by new friends, we had an amazing time during Alison Wonderland's set. Her opening rendition of "God is a Woman" captured my heart. I loved even more when she actually messed up the flow of her mix because she'd gotten too excited dancing around the stage. The connection that caused between her and us was so genuine, and she was right: "At least we know it's live." I ended my night there with my new friends and Illenium, who never fails to impress with his vast library and endless talent.
Overall, Audiotistic's seventh consecutive year on the festival circuit was a smashing success. With so many performers leaving their mark on this festival, the coming years show unlimited potential. Audiotistic was an amazing experience that helped me grow and put me outside of my comfort zone. Finding old friends, making new ones, and the amazing music really enriched my time. I would do it all over again one hundred times and never be disappointed. From here I'm hoping to make Audiotistic a tradition, and I can't wait to cover more events with Festival Squad!