Ready to get SPOOKY this Halloween? 
Festival Squad has been scouting all the festivals happening during the Halloween season in search of some scary good music and vibes. This week, we're focused on Mala Luna Music Festival, the stellar young festival happening in San Antonio, TX this Halloween weekend (10/26-10/27).
Why Mala Luna?
This year we are teaming up again with Mala Luna Music Festival and partnering with the legendary Grassroots crew to give you the ULTIMATE Halloween experience!
What Can You Win?
(2) 2-Day GA Passes to Mala Luna Festival in San Antonio, Texas.
Any (2) Hats from the Grassroots California website!
How To Enter?
If you're feeling lucky, enter below for a chance to win! Must be 18+ to enter.
Festival Squad x Grassroots California x Mala Luna ULTIMATE Halloween Giveaway
THE MALA LUNA BREAKDOWN
The Lineup
Mala Luna's lineup is small, but it is mighty. Unlike the larger festivals stacked with big name after big name, the group of artists playing the festival this year is considerably well balanced. This year's lineup is bringing a fusion of rap, R&B and EDM to ensure all of their guests are satisfied. Russ, Miguel, Diplo and Juice WRLD are the headliners giving fans a diverse set of options to choose from. Hot Girl Summer will be extended through Halloween this year as Houston rapper Megan Thee Stallion takes the stage. She'll be joined by DaBaby, YG, Trippie Redd and Playboi Carti to round out a solid set of hip-hop artists. For those more interested in an R&B atmosphere, rising stars Ari Lennox and Summer Walker will not disappoint. These are just a few of the artists gracing the Mala Luna Stage. Check out the full line up below!

The Food

Sometimes the only thing more important than the lineup is the food lineup. With the festival taking place in the Lone Star state, you best believe BBQ will be on the menu. Texas is known for a variety of ethnic foods as well, and Mala Luna is the perfect place to sample flavors from across the state. Once you're done, wash it all down with a cocktail from one of the festival's sponsors, Tito's Vodka.
The Art
It's Halloween, and when the sun goes down, the creative juices get going. Have you decided on the perfect costume yet? Don't worry, you still have time. Mala Luna embraces art to the fullest, and you will see artists making murals come to life right before your eyes. The festival sets up various locations across the grounds where artists are encouraged  to create. You can see a sneak peek from last year in the video below.
…It's HALLOWEEN TIME!
What else would you want to do Halloween weekend besides dress up, see some of your favorite artists, and party with your rave fam? Mala Luna provides you the perfect opportunity to do all of these and celebrate Halloween a little differently this year. Who says Halloween can't last more than one day?
Want to grab tickets in case you're not our winner? Grab them here!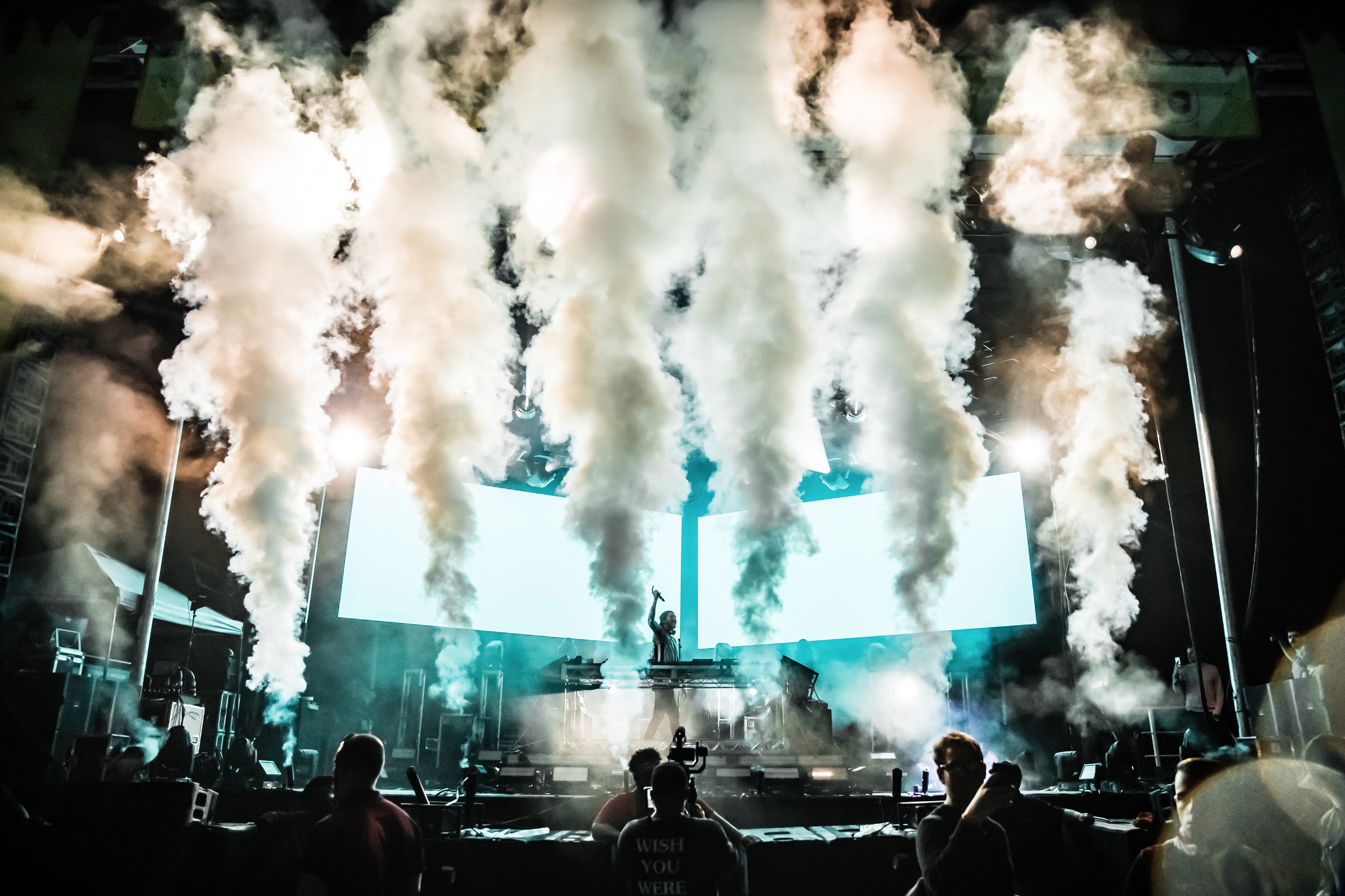 About our fashion partner, Grassroots California:
Not familiar with Grassroots?
Their one-of-a-kind style is hard to miss. Since 2009, the California-based clothing line has been bridging the gap between streetwear and counter-culture fashion. The company stands by a motto of blazing your own trail and never being afraid to be different, which is why artists like Jerry Garcia, Method Man, and Griz have all collaborated with the Grassroots for some extremely custom hat designs.