LOVELOUD Festival Photos by Danica Anne Nuestro
Since 2017, the LOVELOUD Foundation has aimed to shed light on the conversation of loving, accepting, understanding and supporting the LGBTQ+ youth unconditionally. Through the years, the foundation's very own festival has brought artists of all genres. Some headliners are some of the biggest artists in the music industry, while others are rising artists. Founder Dan Reynolds (frontman of Imagine Dragons) continues to create such a safe, loving space for all. And on June 29th for LOVELOUD's third year, it's going to be bigger than ever before.
Never heard of LOVELOUD? Let's travel down memory lane…
Although it's a relatively new festival with two successful years under its belt, LOVELOUD has been able to bring some top-notch artists like Krewella, Zedd and (of course) Imagine Dragons.
And now for this year's lineup…. *drumroll please*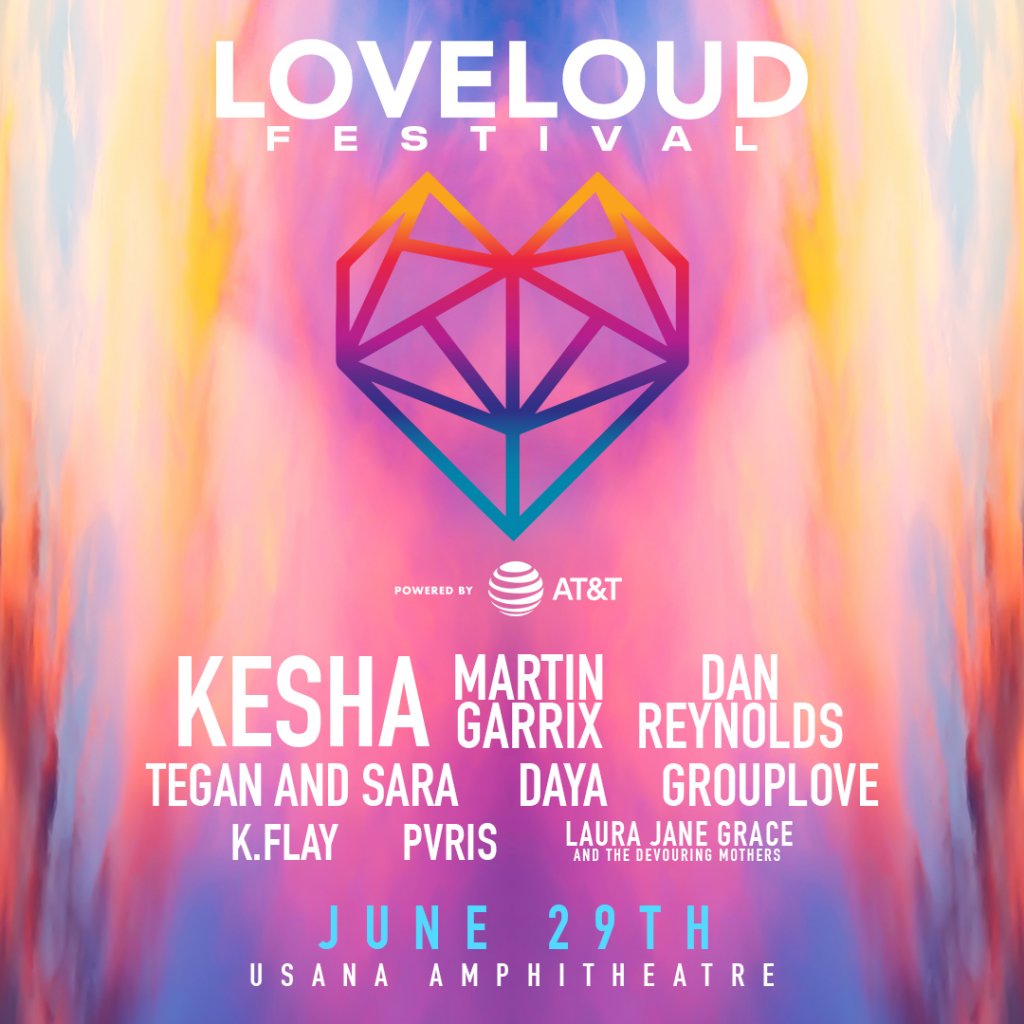 This year's LOVELOUD Fest is headlined by KESHA, Martin Garrix and Dan Reynolds. Additionally, Tegan and Sara, Daya, K.Flay, PVRIS and Laura Jane Grace and the Devouring Mothers will be performing for the third edition of LOVELOUD. (Grouplove as of May 14 stated that they will no longer be able to perform at LOVELOUD due to unforeseen circumstances).
Due to unforeseen circumstances out of our control, we are sadly not able to play LOVELOUD fest in Utah this June. We stand behind the cause 100%, and will work with Dan and the team to support the initiative however we can. Sending our love- it's going to be an amazing festival!

— GROUPLOVE (@GROUPLOVE) May 14, 2019
Let's check out some of the artists and see why they're perfect acts for this year's festival:
KESHA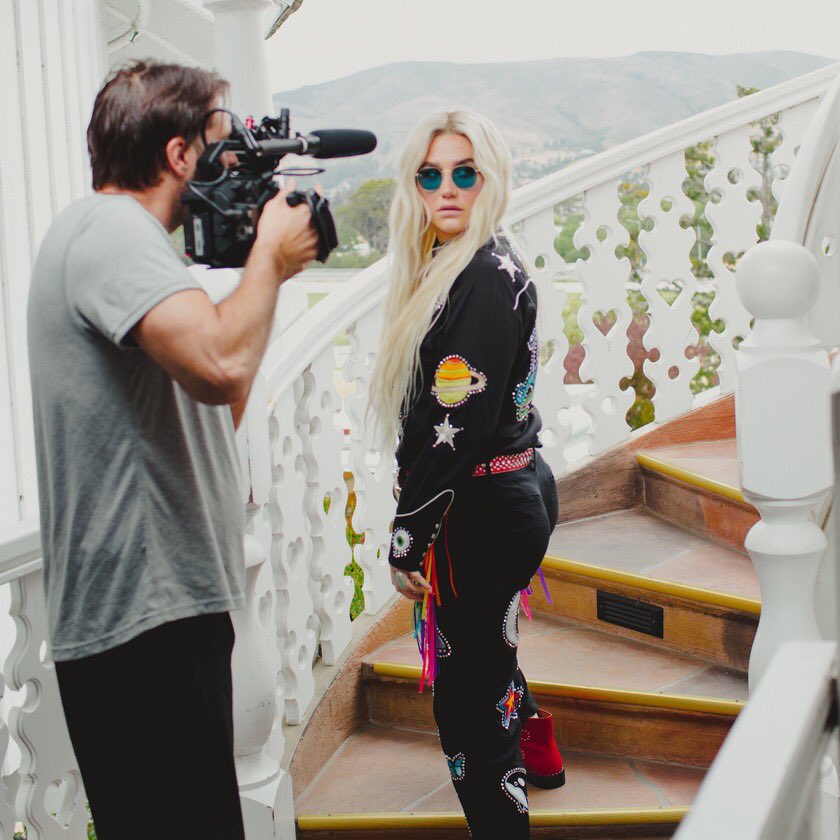 Kesha is known for her involvement in LGBTQ+ activism and has even stated in past published magazines on how she herself is attracted to both men and women. Her most popular tracks include her breakthrough hits such as "Tik Tok" from her album Animal and "We R Who We R" from her album Cannibal. 
"I'm all about standing up to gay/lesbian/transgender bullying…I just have zero tolerance for people making fun of others."

KESHA via Seventeen Magazine
Martin Garrix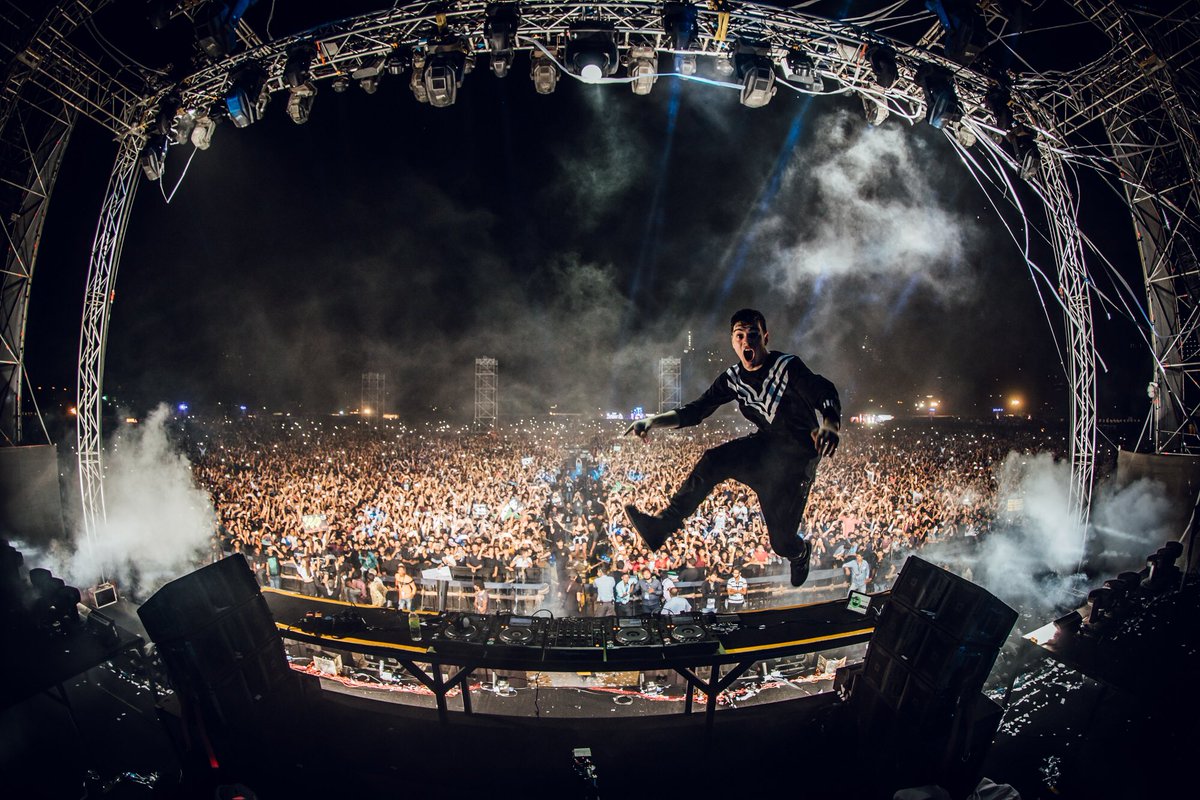 Even one of the biggest DJ's in the world is no stranger when it comes to helping those in need. Throughout his career, Martin Garrix has been seen helping non-profits and other charitable organizations that help children. For example, in the beginning of his India tour he held a charity show in Mumbai. Proceeds from that performance were donated to Magic Bus, an organization supporting children's education across India. In addition, he was announced as an "international friend" for the non-profit SOS Children's Village in South Africa. In Billboard, he shared his feelings on the subject of children's well being.
"It is awful that so many children around the world don't have the support of a caring family."

Martin Garrix via Billboard
Dan Reynolds
The founder of LOVELOUD should also get his own performance slot, right? Dan Reynolds of Imagine Dragons created this festival for a cause, and proceeds of this festival with go towards local and national LGBTQ+ charities. 
"We are excited to celebrate our LGBTQ youth through music and spoken word…My hope is that they feel loved, accepted and perfect just the way they are. I invite all the political and religious leaders of Utah to join us as we show our LGBTQ youth that they are not just loved, but truly accepted and appreciated."

Dan Reynolds via Billboard
Tegan and Sara
Tegan and Sara have been constant activists for the LGBTQ+ communities and have been supported by LOVELOUD's foundation as well. Their organization, Tegan and Sara Foundation, fights for "economic justice, health and representation for LGBTQ girls and women." TSF is one of the many organizations that have been awarded grants through the success of LOVELOUD's festival and foundation.
"…We see it as our responsibility to use those things to access funds and funnel them to the LGBTQ organizations working in the trenches. Women and girls are underfunded, underrepresented, and under-researched in the LGBTQ community. We want to work to change that in any way we can."

Tegan Quin via Nylon
DAYA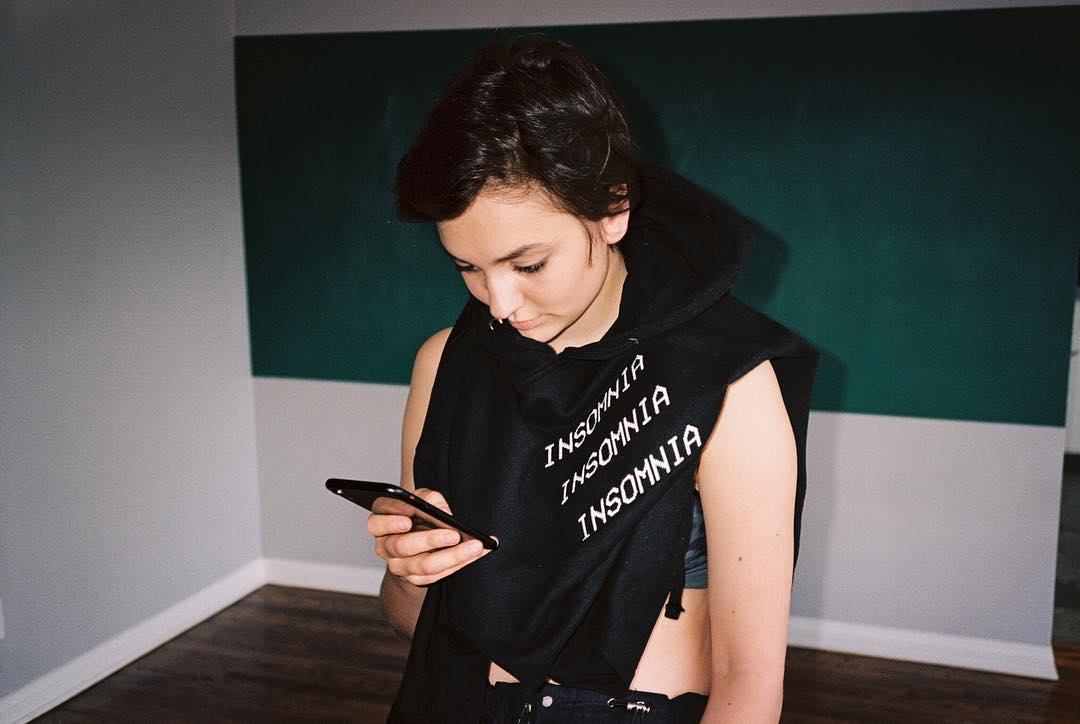 The Grammy award-winning singer for "Don't Let Me Down" has also showed her support for the LGBTQ+ community. Not only that, but Daya has also used her social media platforms for political activism. Some topics she's brought up on her social media include domestic abuse, women's rights and more. Daya is slated to perform at Kansas City Pride on June 2, Kentuckia Pride on June 15 as well as NYC Pride's Opening Ceremony on June 26.
Laura Jane Grace and the Devouring Mothers
Laura Jane Grace is known for being one of the first punk rock musicians to publicly come out as transgender and share her story. In addition, she has been active in supporting LGBTQ communities. She has worked with Joan Jett and Miley Cyrus for the Happy Hippie Foundation to raise funds for homeless LGBTQ youth and was also nominated for an Emmie for her True Trans docuseries that allowed people a space to share their stories.
Utah is blessed to have such a moving and positive festival and it is one you absolutely cannot miss (AND for a good cause!).
We're so excited to see what the artists at this year's LOVELOUD will have in store. This year's LOVELOUD will be held at the Usana Amphitheatre in Salt Lake City. Tickets are still available here and proceeds will benefit local and national LGBTQ+ charities.